Fantastic Thursday Wine Dine Shine at Tonino's in Cortona!
What a beautiful setting we had for this past week's Wine Dine Shine Thursday degustation dinners in Cortona! Ristorante Tonino did a wonderful job creating a magical experience!
The courses paired with San Felice wines were also delicious and decadent.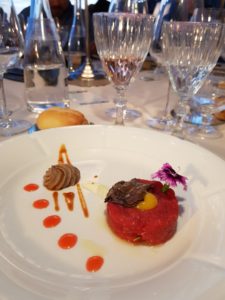 The highlight of the night was local tenor Sergio joined by a few spontaneous other guests to serenade our guests and make the evening absolutely magical for everyone.