Harvest time tours!
The vendemia (wine harvest) is in full swing in Cortona!
In the past few days I've had wine tours and the opportunity to visit some of the local wineries and see first hand the wine harvest in full swing.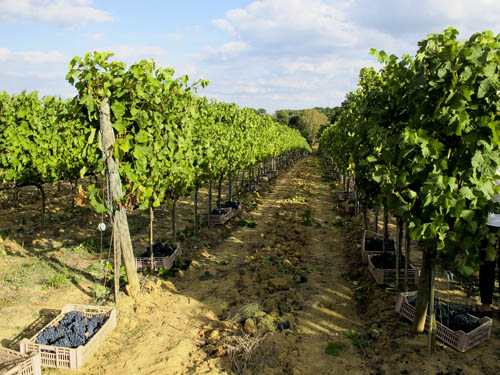 This is Syrah that has been harvested by hand and is waiting to be taken to the winery to be processed.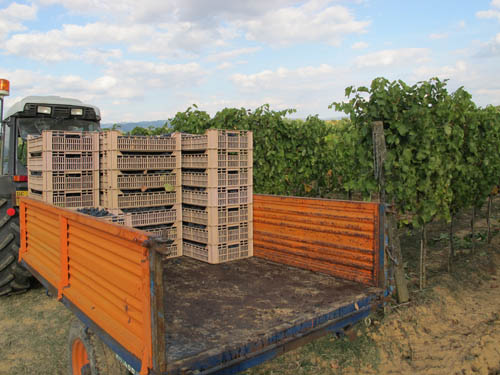 The cassettes are loaded into the back of a waiting tractor that slowly collects the harvested grapes and within an hour heads back to the winery to process the grapes.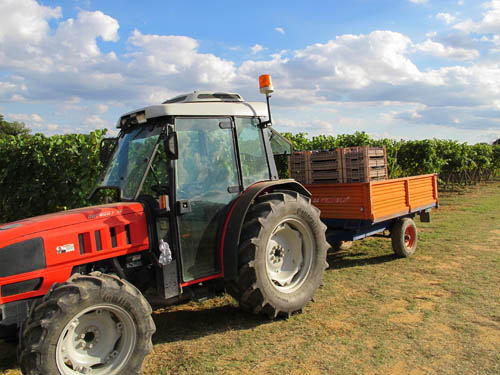 At the winery the cassettes are unloaded and immediately go into the destemmer.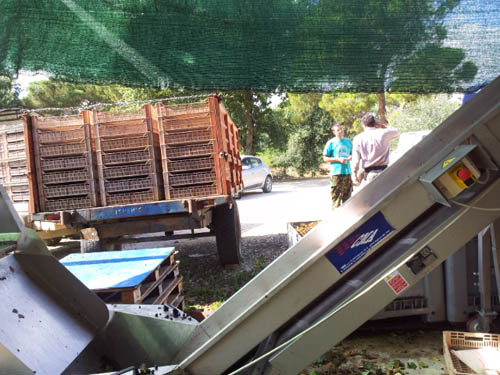 The grapes go up a conveyer belt that gently drops them into the destemmer.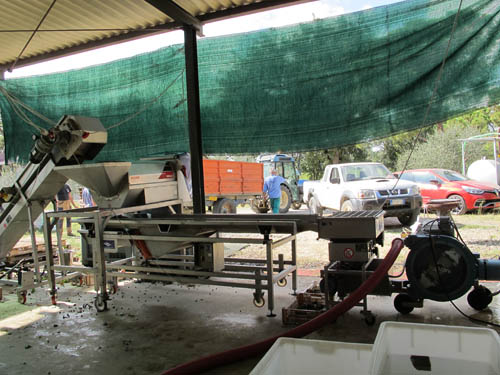 The grapes are very gently destemmed and then drop out onto a vibrating table that moves them along and makes it easy for sorters to pick through and remove any remaining leaves stems or bad grapes.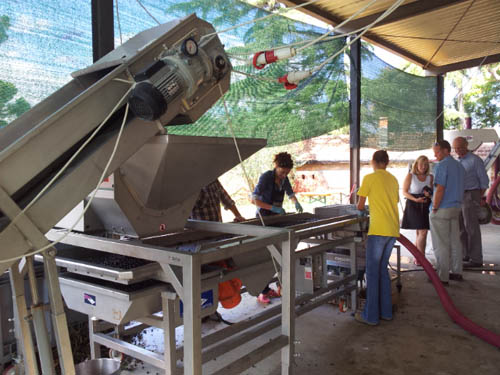 For my friends at the Leuta Winery, sorting is very important to them as it determines what is going into their wines and they only want the very best to be in their wines.
Once the grapes are sorted they are softly pumped by a tube into a fermentation tank where they will ferment over the next 15-18 days and slowly turn the sugars into alcohol.
Denis showed us a barrel of a mutual friend's Pinto Noir that was currently fermenting.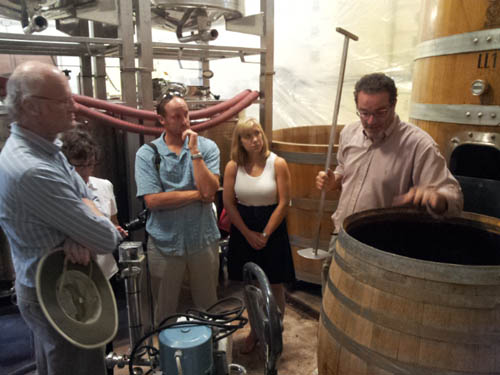 The Pinot Noir grapes are very tiny.  During the fermentation process the skins of the grapes are constantly rising to the top and for the first week of the fermentation they need to be punched back down into the liquid.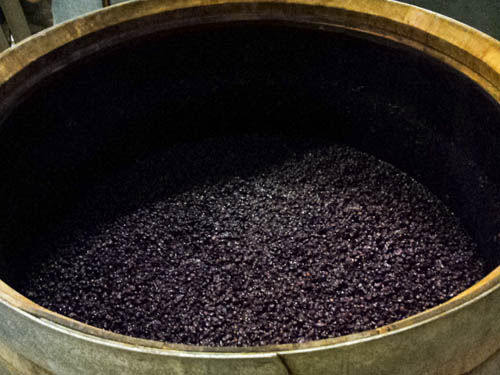 Denis showed us how he uses a tool to push down the skins and soak them into the fermenting grape juice.  The skins are very important giving a lot of flavor and tannins to the red wine.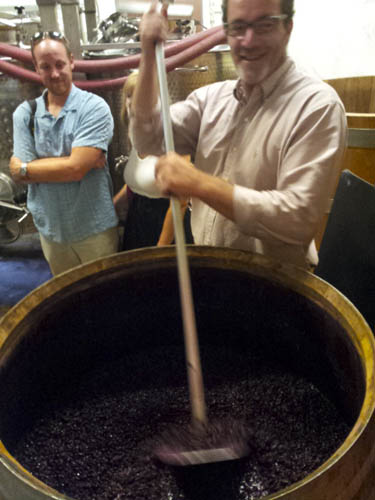 And I'm very pleased to report that I introduced two future wine lovers to the vines and they are now hooked on ripe wine grapes!