Wine-a-plenty at Expo 2015!
Have no fear, there is a ton of wine to try at Expo 2015 in Milano!!! The hubby and I just spent two quality days at the Expo and I am happy to report the following if you are there looking for wine!
Wine find of all wine finds is the "Vino A Taste of Italy" located in Italy's giant section smack dab in the middle of the Expo just off the main drag.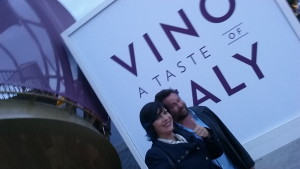 Unless you are blind, you can't miss it. And if you like wine, it is like a giant homing beacon drawing you in.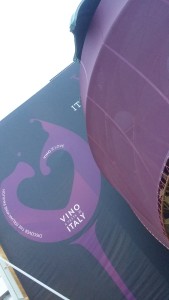 1300 wines available to try? So of course we went in…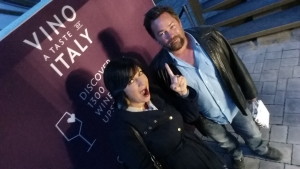 This was just the entryway…
For a mere 10 Euro, you get a glass and three tastes!
But what to try with 1300 choices???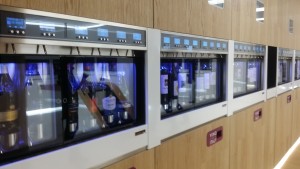 Luckily, there are quite a few sommeliers on staff in many of the different sections ready to help those who ask.
Although, if you were sure of what you wanted, it was fairly easy to figure out how to serve yourself.
There was one special section with some of the top wines and I was pretty happy with my samples…
…and yes, I'll be back! 1297 more wines to try!!!